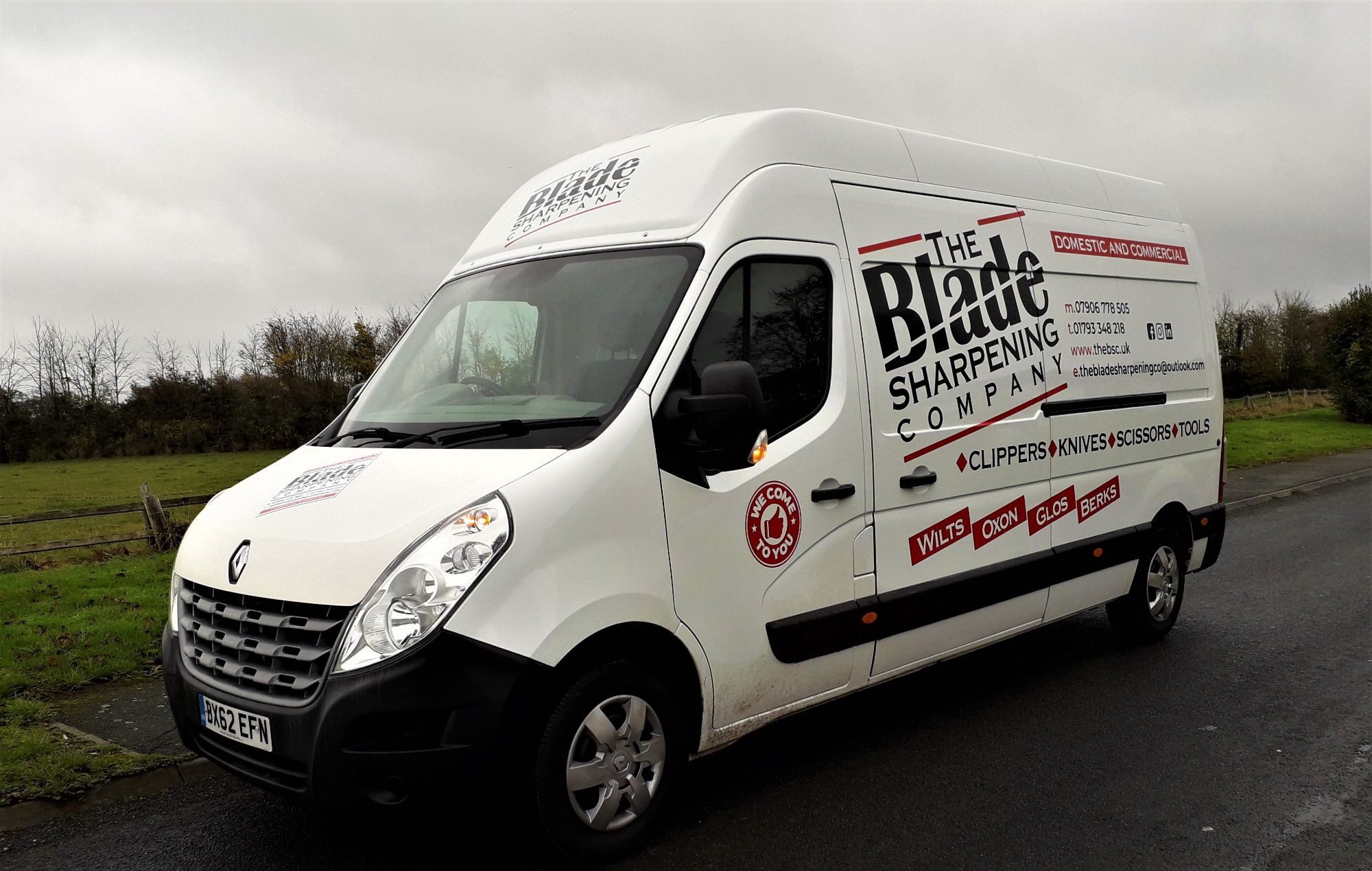 TheRattie69
"Had my hairdressing scissors sharpened by this company. Was able to fit me in quick on the days I wasn't working. I Was really impressed, took his time and felt comfortable with him knowing his stuff. I will definitely be using this guy again and will recommend to all I know who wants any blade sharpening".
Spencer Hurley
"Had superb service. Quick, quality on both high end chef knifes as well as some old garden shears. Really happy and will use again. Prices were incredibly reasonable".
James O'Shaughnessy
"Great service and fantastic value. Took a few kitchen knives over to Neil to sharpen up - and they are now razor sharp. If you need something sharpening, Neil is your man".
Ainslie Cove
"Neil did a great job of sharpening some very blunt garden tools. Service with a smile was prompt and efficient, too. Thoroughly recommended".
Karen Mills
"Really quick and efficient service ..... would highly recommend".
Shaun B
"Great fast service. Restored my kitchen knives to better-than-factory sharpness, so they are a joy to use again. Neil is as genuine as they come".
Lauren, Swindon
"Very pleased with Neil's work on my hairdressing scissors. Sharpened, lubricated and replaced parts. A 5 Star service would highly recommend."
Hilary, Dog Groomer
"Neil sharpened and cleaned my large set of clipper blades to a very high standard. Before they weren't cutting very well and were very 'patchy'. He also did a great job servicing my two Oster clippers, replacing parts, cleaning and lubricating. Wonderful."
Owen, Carpenter, Wiltshire.
"I am very particular in having very sharp Chisels as I work on high end building projects. In fact I would buy a new set of Chisels every time my old ones got blunt. Never again, after trying out Neil's Sharpening Service they came back sharper than new! I was amazed and will certainly be going back to The Blade Sharpening Company".
Emma W. Dog Groomer
"Absolutely first class service from Neil. Fast turnaround, first class customer service and my clipper blades and scissors are back to their best !! Definately recommend".
Nicki G
"Many thanks to Neil who sharpened our 'high end' knife set. An absolutely lovely fella. Gave great advice and was very accomodating. Can highly recommend and will absolutely return to him in the future".
Peter S. Wiltshire Carpet Fitter
"I can't believe how I used my scissors before you sharpened them, now they are so f***ing sharp!".
Joseph T. Gloucester Upholsterer
"Neil did a fantastic job sharpening all of our sets of scissors, such great value, a real craftsman, I would highly recommend".